After the invitation for the meeting planner has been sent, parents register for a time slot that suits them best. The teacher can also assign a time slot to a student or set a break . When the overview has been filled and the conversations will take place, it is useful to be able to print an overview.
To do this, go to the call planners in Ziber Team, and tap 'Print' on the call you want to print a summary of: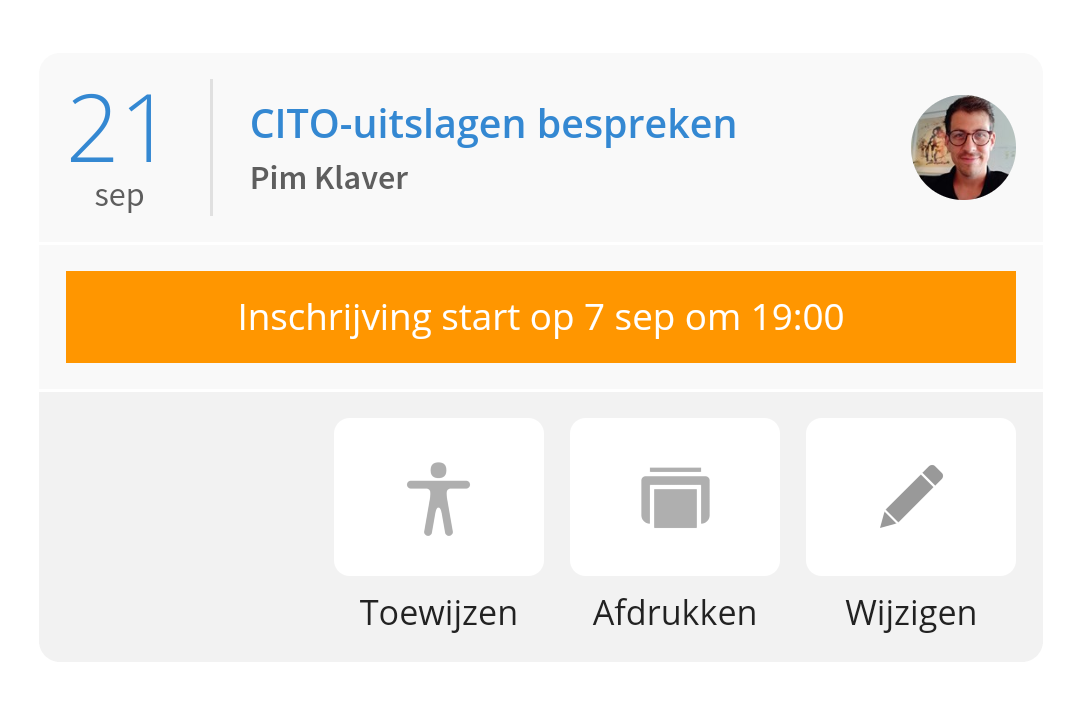 A printable list as shown below is automatically created. You can print the list from your browser (right mouse > print).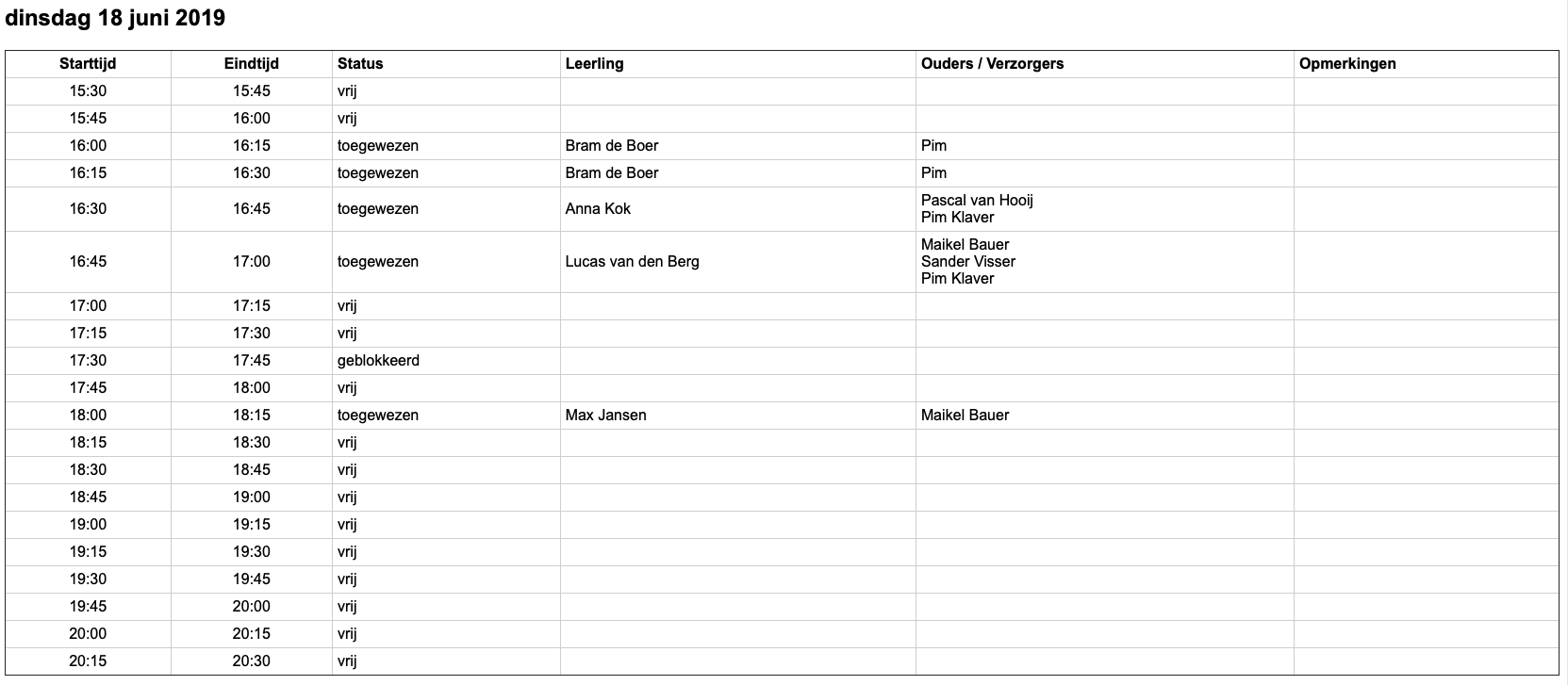 Want to know which students are not yet registered ? When you scroll all the way down you will see which parents have not yet registered for their child: