Ziber Pay uses the Stripe payment platform to handle financial transactions. A Stripe account is therefore required to work with Ziber Pay. You will have to create this Stripe account via Ziber Team. This article gives you tips about the process of creating a Stripe account.
Start
When you click on the payment link settings from the main menu or Dashboard, you will see the button at the bottom to activate a Stripe account. You won't see this button if you've done this before.

When you press the button you get to the Stripe settings in Ziber Team. There you will see the status of your Stripe link. If no links with Stripe are active yet, you can create them before pressing the Link button: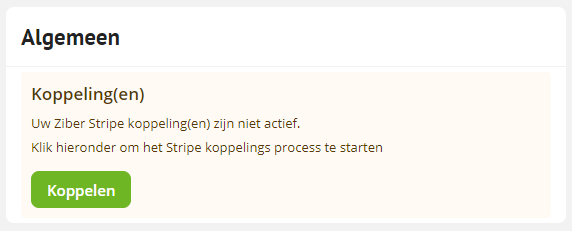 Don't see a button?
Then it is possible that you do not have sufficient rights in Ziber Team with the account you are logged in with. You need the financial role, which by default is given to the owner of the Ziber subscription. If you need help with this, please contact support@ziber.nl
Create Stripe account
You should now see a screen in a new tab with a url that starts with connect.stripe.com . Here you will be guided in a number of steps to create your account with Stripe: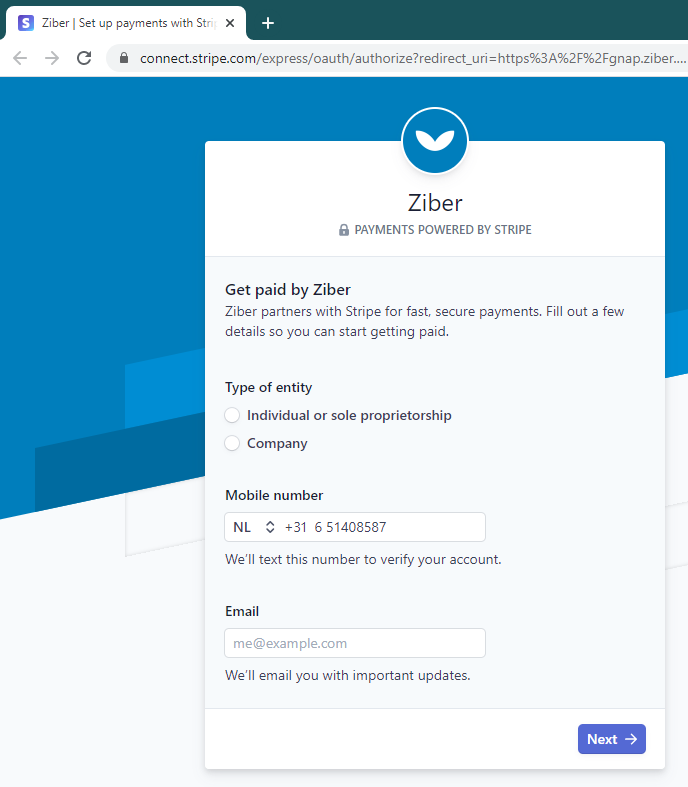 Also view our frequently asked questions about creating a Stripe account .